It is finally here. Woohooo!!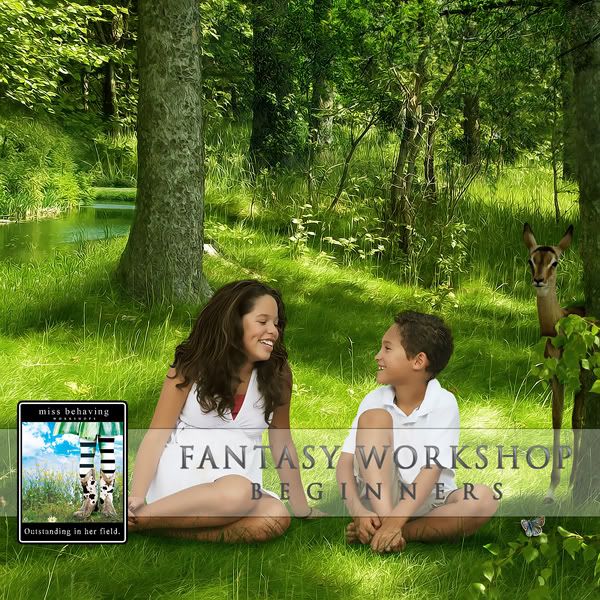 MissBehavingWorkshops: Fantasy Workshop
This is the workshop for you if you have ever entertained the thought on how to create a Fantasy style layout and did not know how to get started.
The Fantasy Workshop will give you step-by-step instructions on how to create a photo-manipulated layout and includes materials.
-Difficulty Level: Beginner to Intermediate
-Instructions performed in PhotoShop CS
As a MissBehaving Workshop Member, you will receive the following benefits:
A video tutorial with detailed easy-to-follow instructions.

Each tutorial will come with a PDF file that will be yours to save.

Gain Access to the upcoming Miss Behaving Workshop forum where there will be one-on-one instruction.

Class assignments where you will receive Constructive help and tips.

Full kit "Pixie's Playground" by Cryztal Rain which includes: 18 papers and 138 elements. (Pixie's Playground Kit will be available once the workshop has begun.)
The following material will be covered:
3. How to Blend Backgrounds
5. Color Balance/Variations
Pre-registrations starts now as class size is limited.

CLASSES START ON SEPTEMBER 1, 2011
FREQUENTLY ASKED QUESTIONS
1) What program will the workshop be for?

Adobe Photoshop CS, however, if you are familiar with "translating" instructions into your own software programs, this workshop will help.


2) How long is the class?

Workshop forums will be open for 6 weeks.


3) Is it work at your own pace, or is there an end date?

There is an end date. Approximately six weeks of class. There are weekly assignments that will be given out with a due date if you would like constructive feedback so there will be a time limit on turning in assignments.


4) How many sessions will there be?

There will be 5 sessions. Two chapters per video/PDF file.